California Estate Planning
Talk to a California Estate Planning Attorney Today
Have You Ever Consider Talking to a California Estate Planning Attorney?
If you're like most people, your family is the most important thing in your life. Their needs and their comfort will always be of paramount importance. You recognize your role in ensuring their safety and welfare, and that is why you are interested in talking to an estate planning attorney.
Unfortunately, you may have put off making the proper provisions for their future in the event that you are no longer in the picture. This is possibly the worst mistake you could make.
If you fail to plan today for the interests of your loved ones, the courts will certainly do it for you, and the way in which they dispose of your hard-earned assets might well be the opposite of your wishes.
Take action, schedule a free phone consult
Estate planning attorneys
Average estate plans per year
Convenient office locations
Years of combined attorney experience
Clients have paid over our quoted fee
Documents in our complete estate plan
California Estate Planning Price List
Will based estate plan


Health Care Power of Attorney;

Financial Power of Attorney;

Asset Organizer and USB with all Documents;
Probate avoidence trust based estate plan
Health Care Power of Attorney;

Financial Power of Attorney;

Transfer Deed (filing fee included);

Assignment of Personal Property;

Personal Property Memorandum;

Asset Organizer and USB with all Documents;
Advanced trust based estate plan
Tax planning or asset protection
Domestic Asset Protection Trust;

Foreign Asset Protection Trust;

Family Limited Partnerships;

Charitable Remainder Trust;

Irrevocable Life Insurance Trust;
How do you take payment for Estate Planning?
Generally, we require that half of the payment be made when you decide to hire us and sign our fee agreement. The other half is due on signing. We believe in the importance of estate planning. With that said, we will gladly work with anyone on setting up a payment plan for the cost of your estate plan if you currently are under financial hardship. Please contact us if you have any questions.
California Flat Fee Estate Planning- We Don't Believe in Billing by the Hour for Estate Planning
Legal fees are often a source of anxiety for families. This anxiety can lead to a delay in putting an estate plan in place.
In addition, we have found that when the clock is always running, clients can make rash decisions or avoid asking their estate planning lawyer questions.
When we set out to create our estate planning price list we wanted to ensure that our clients knew how much they would be charged, and were able to ask as many questions as needed until they fully understand the plan they are putting into place.
Simple, flat rate Estate Planning
We feel that by charging by following our flat rate estate planning price list leads to much better relationships between the attorney and client.When there is a better relationship, there is a better outcome. Pretty simple right?
California Estate Planning FAQ's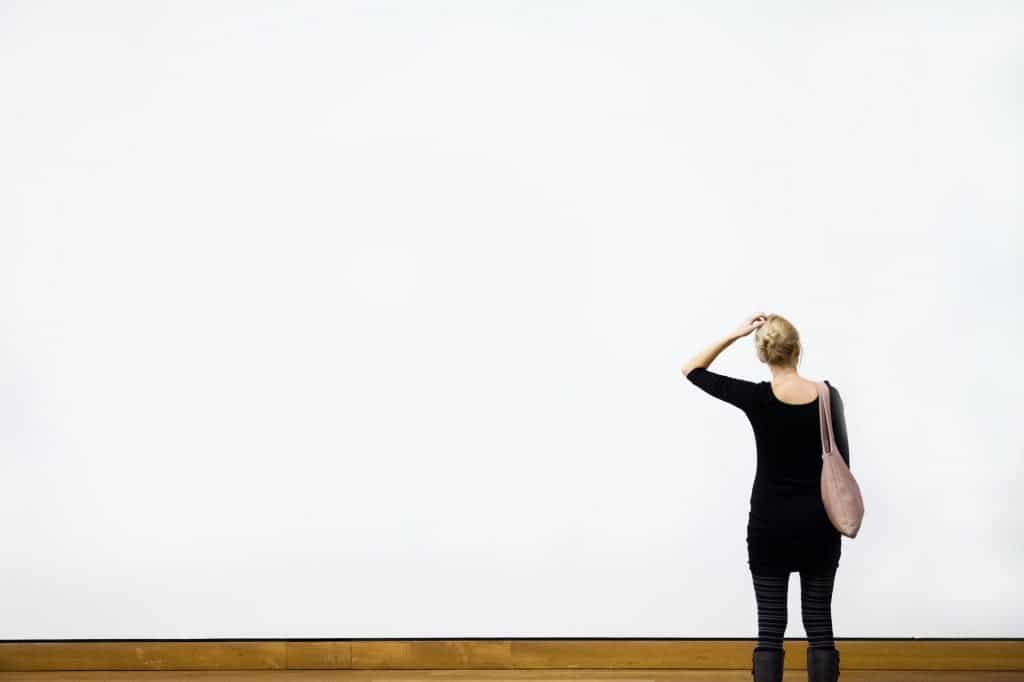 Matthew Odgers exemplifies integrity. Estate planning is something both powerful and delicate, requiring a balance of directness and grace. Matthew has both of these qualities. He is able to ask the necessary questions, while holding his clients up with dignity and respect. His thoughtfulness, thoroughness and approach are phenomenal. I will be working with Matthew for the foreseeable future and will recommend him to anyone I care about for their estate planning needs
Creating a Comprehensive Trust Based Estate Plan
Benefits of Estate Planning
Planning for your family's future is serious business, and it's something you need to do right. With the proper planning you will be able to control and protects assets:
While you are alive and well;
Upon Incapacity
Upond Death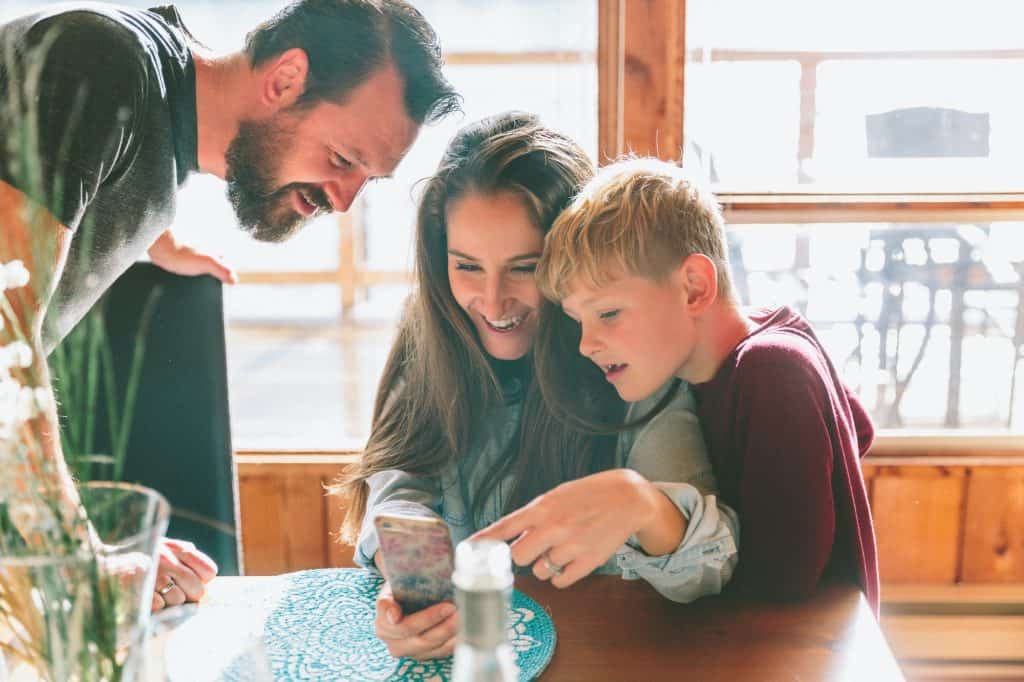 Fortunately, Opelon LLP has a comprehensive estate planning package that addresses all three of these life events. Our standard estate planning package includes:
Revocable Living Trust
Will or Pour-Over Will
Living Will
Appoint a legal guardian for minor children.
Durable Power of Attorney for your Finances.
Health Care Power of Attorney for your health care decisions.
Initial Funding of your trust and Funding Memorandum
Personal Property Memorandum
Memorial Instructions
Certificate of Trust
Regardless of the specific type of instrument you devise, the expert Los Angeles and San Diego estate-planning attorneys at Opelon LLP will help you do it right.
If you are unable to come into the office to meet with an estate planning attorney please take a look at our Virtual Estate Planning Services.
If you think that estate planning is a tool for the rich or the elderly alone, it's time to think again. People of any age can benefit from having a game plan.
If you should die suddenly without first setting up a trust or writing a will, then the state will distribute your assets for you in accordance with local laws, and they will do this with no regard for what you might have wanted.
Worse, the process could be held up in probate for months or even years, thus forcing those you love to wait much longer to receive their inheritances.
Advanced California Estate Planning for Gifts, Taxes, Charitable Giving and Asset Protection
Opelon LLP also offers more advanced estate planning strategies for individuals and families looking for asset protection or to save money on estate taxes. Here is a list of the some of the more advanced Estate Planning services Opelon LLP can provide:
Gifting Strategies
Marital Deduction and Bypass Trusts
Grantor Retained Interest Trusts (GRAT, GRUT, QPRT)
Tax Basis Irrevocable Trusts
Family Limited Partnerships
IRA Trusts
Asset Protection Trusts
LLC's
Don't Try This on Your Own, Hire an Estate Planning Attorney
Some people make the mistake of thinking that a one-size-fits-all solution will satisfy their needs. In truth, everyone has a unique financial situation, and simplistic solutions will never suit the needs of all. In addition, without the guidance of an experienced estate planning attorney, you might very well make errors that could slow the distribution of your assets or invalidate your document entirely.
Meeting with an Estate Planning Attorney will help you Understand California Estate Planning Laws
From one state to another, estate-planning regulations are both unique and precise. An expert in the subject can ensure that:
Your estate planning documents will allow your family to avoid probate.
Shorten the amount of time in which assets are distributed to your family.
Avoid unhappy family members or friends from contesting your
wishes.
Keep family harmony during a time of grief.
Only by careful consideration of all the potential traps and roadblocks can you be certain of avoiding complications that can be as frustrating as they are costly and time-consuming.
Let the Estate Planning Lawyer Experts at Opelon Work for You
Given their thorough familiarity with California's estate-planning laws, the attorneys at Opelon are in the perfect position to work with all who live in and around the San Diego area. With our assistance, you can develop an estate plan that ensures your family's future comfort and safety while keeping the courts well out of the picture.
Call our office today and learn how an estate planning attorney can help. Your family will be glad you did. We are happy to provide our in home Estate Planning services to Poway, Rancho Bernardo, Ramona, Carmel Valley, Del Mar, Solana Beach, Cardiff,  4s Ranch, Mira Mesa, Clairemont, Pacific Beach, La Jolla, Escondido, Mission Valley, Vista, San Marcos, Carlsbad, Santee, Lakeside, El Cajon, and North County San Diego, Los Angeles, Century City, Culver City, Santa Monica, and Beverly Hills.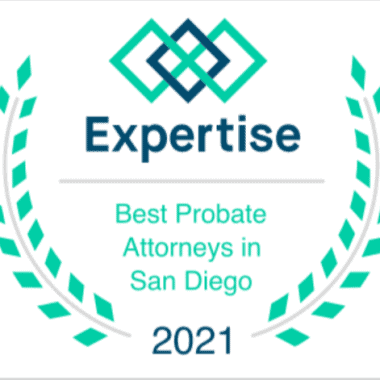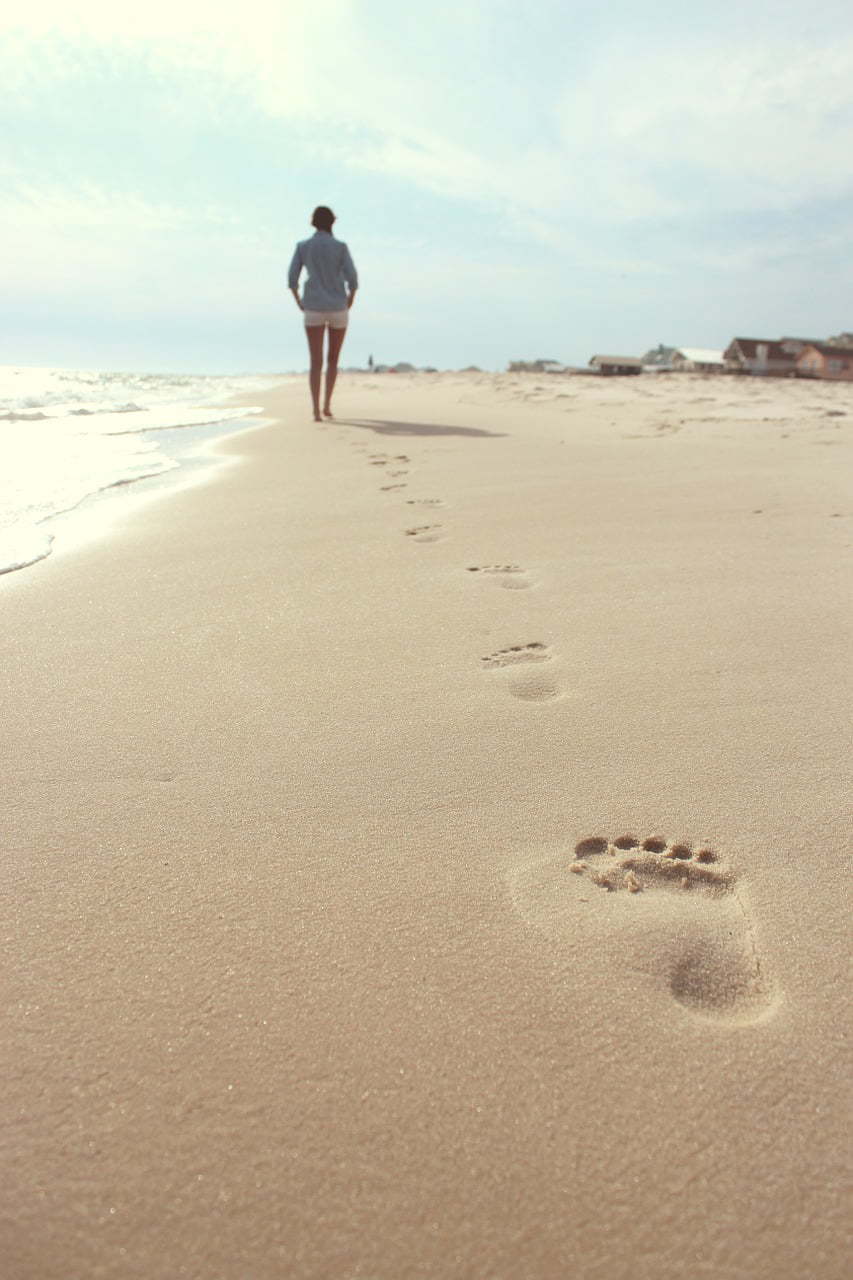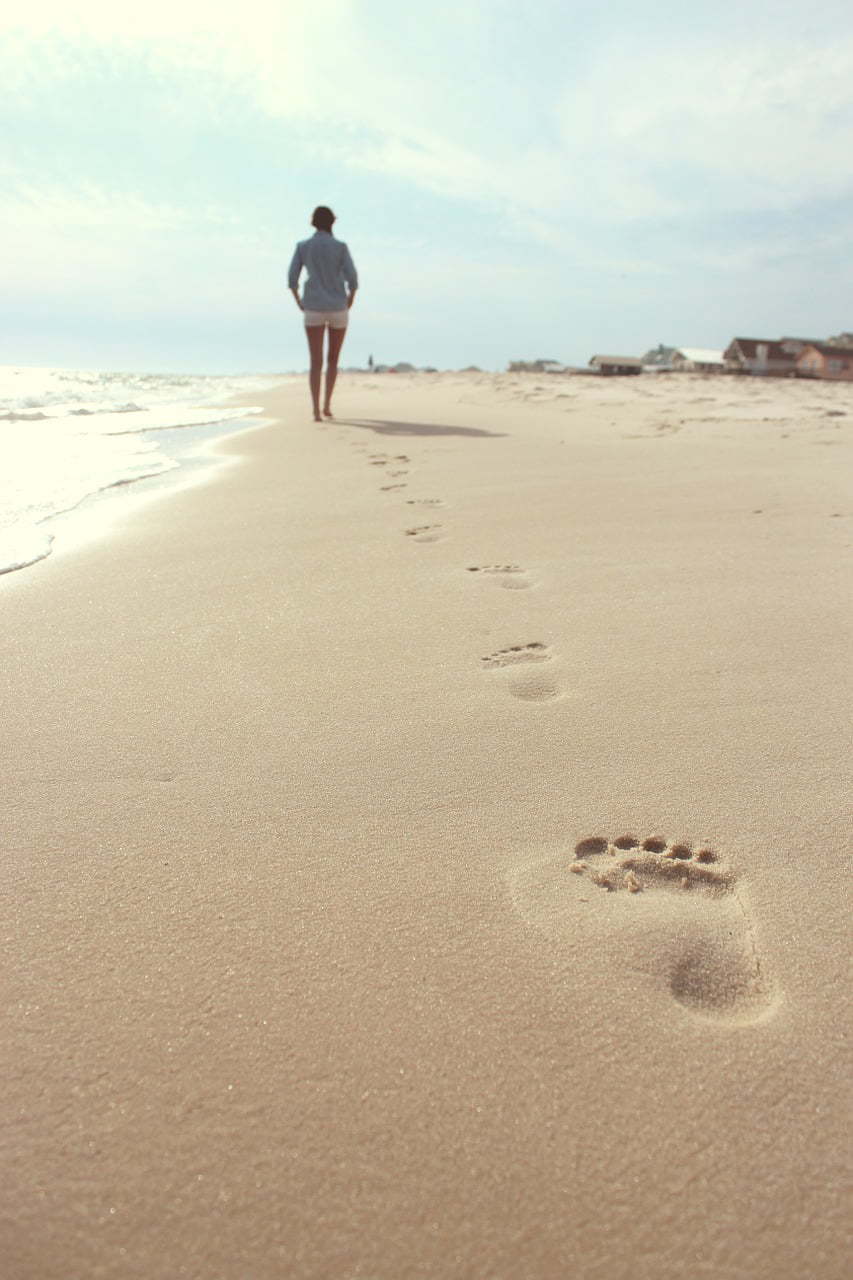 End of Life Legal Concerns
Estate Planning When Death is Imminent
Everyone hopes to live a long life and slide gracefully into a peaceful old age.
Unfortunately, a sad end to someone's life has been known to arrive unannounced and sometimes in a hurry.
If the unexpected should happen to you, will you be prepared?
How Your Attorney Can Help With Estate Planning When Death is Imminent
While death can come swiftly without any warning, most people are aware of the approaching end of life. Although it will help to have gotten all your ducks in a row well in advance, it is never too late to settle your affairs, and a competent estate planner can help.
In addition to reducing taxes and ensuring that your needs are met, having your financial matters straightened out can lend a welcome sense of comfort to you and your family at an otherwise stressful time.
When death appears imminent, planning techniques can easily be the last thing on your mind. Fortunately, strategies do exist to help reduce your end-of-life monetary burdens. When time is of the essence, however, you or those with whom you are close may want some legal assistance.
To begin, you will need to have your lawyer review existing documents as they relate to the planning of your estate. In most cases, you will want to ensure above all that your wishes as stated in these papers remain the same.
Nevertheless, if your family relationships have undergone a shift or changes in state and federal tax, trust, probate, and property laws have occurred, an update is likely in order.
Your attorney will also want to check the sufficiency of your plan. Although it may have served the purpose at the time you drew it up, it may no longer be appropriate for handling your assets as they stand today.
This is particularly true in the case of larger estates for which marital deductions and credit shelters can help to lower estate taxes.
Your Estate Planning Attorney Should Pay Particular Attention to the Following:
It will be vital not only to locate the most recent versions of these documents but also to carefully examine their contents and any codicils that might exist.
At this time, you may also wish to compose one or more gift letters as another way of ensuring that certain valued items wind up in the proper hands.
In addition to revealing your present properties and the manner in which you hold them, an accurate listing will include a full accounting of monies owed along with those coming due and full contact information for all debtors and creditors.
Valid Durable Power of Attorney
It makes sense to authorize a trusted associate or loved one to make the important decisions in case you become totally incapable of making them yourself.
The person or persons whom you choose can ensure that your wishes concerning your property, your healthcare, advance care directives, HIPAA waivers, and anatomical donations are carried out.
When death is imminent, there are ways to minimize the associated tax burden. If you are married, for example, the transfer of assets from one spouse to another is often an option.
On the other hand, if you and your partner are both single, this might be a good time to think of tying the knot. Your attorney can assist you concerning the best means of extending tax advantages at this time.
Living Will and Health Care Decisions
When your condition is terminal, this important document will help to ensure that the medical professionals overseeing your care will carry out your wishes when you can no longer make them known.
Have your attorney assist you with this, and be sure to give copies to your family members, your doctor, and your healthcare facility.
People over the age of 18 and in possession of all mental faculties can donate specific organs or their entire bodies to medical science. In Nevada, this will entail signing a so-called document of gift.
If you cannot sign yourself or are under 18 years of age an authorized surrogate, parent, or guardian, can do it for you in the presence of at least two witnesses.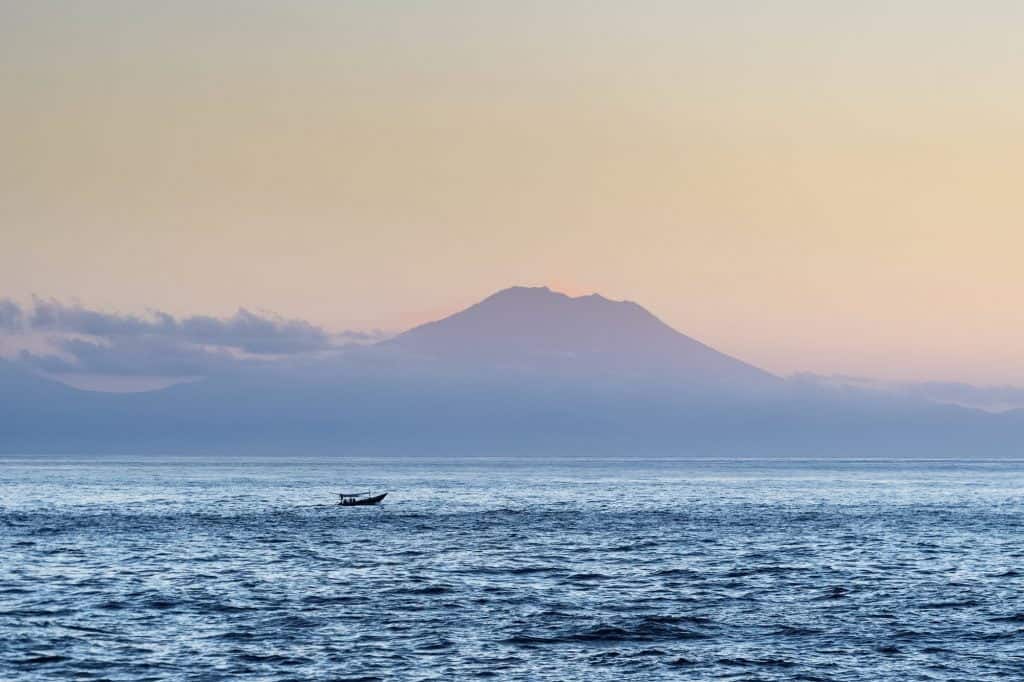 When you become seriously ill and believe that death is around the corner, preparing funeral arrangements ahead of that time can ease your mind and give you a feeling of control.
If you are too sick to meet in person with a funeral director, you might want to consider giving a reliable advisor or family member permission to do this for you.
Estate Planning Acronyms and Explanations Chart
| Acronym | Meaning | Explanation |
| --- | --- | --- |
| CGA | Charitable Gift Annuity | A contract between a donor and a charity. The donor makes an irrevocable gift of property to a qualified charity in exchange for a the charity's promise to pay the annuitant (usually the donor or not more than two persons) a fixed amount for his or her lifetime or for a fixed period of years. The primary benefits of a typical CGA include a lifetime of income, a current income tax deduction, and avoidance of capital gain taxes. The payments from the CGA to the annuitant can be either immediate or deferred. |
| Clayton QTIP Plan | a marital deduction/credit shelter division technique | A direction in the Will or revocable trust agreement that the portion of the residuary estate with respect to which the executor makes a QTIP election goes to a QTIP trust and the balance passes to a family trust. Need independent executor/trustee for the election where distribution rights or beneficiaries of family trust differ from those of the QTIP trust. |
| CLT | Charitable Lead Trust | An irrevocable, split-interest trust that first directs payment to one or more charities for a specified period of time, measured as a chosen number of years. After the term expires, all trust principal either (a) passes (either outright or in trust) to the donor's children, grandchildren or other loved one or, less frequently, (b) it reverts to the grantor (one type of "grantor lead trust"). The CLT may also be income taxable to the grantor (a grantor lead trust) as a result of inclusion in the trust of one or more provisions of IRC Sec. 671-679 (Defective Grantor CLT). With a nongrantor CLT, the donor does not receive a current charitable income tax deduction. With a grantor CLT, the donor does receive, at the time of contribution, a current charitable income tax deduction for the present value of the income stream to charity, but the donor must pay income tax on the trust's annual income. Payout may be fixed payment (annuity - CLAT) or fixed percentage (unitrust - CLUT). CLTs are often used to reduce or eliminate gift and estate tax, and may be established during lifetime or at death in a will or revocable trust. Relatively lower Code Section 7520 interest rates are preferred. |
| CRT | Charitable Remainder Trust | An irrevocable inter vivos or testamentary trust that has both a charitable interest (the remainder) and a non-charitable interest (the income at least annually). Term may be for (1) a person's life or persons' lives [all must be living], (2) between 1 & 20 yrs, or (3) the shorter of the two. The income payment can be designed to be a percentage of the value of the principal as revalued each year (a unitrust amount, CRUT) or a fixed amount based on a percentage of the initial corpus (an annuity amount, CRAT). Also see NICRUT, NIMCRUT and FLIP CRUT. Relatively higher Code Section 7520 interest rates are preferred. |
| Crummy Power | 397 F.2d 85 (9th Cir. 1968) | Contributions to a trust are present interest gifts and therefore qualify for annual gift tax exclusion if beneficiary has an unrestricted right to withdraw all or a portion of annual additions to trust corpus. |
| FLIP CRUT | "Flip" Charitable Remainder Unitrust | A NICRUT or NIMCRUT that converts to a standard CRUT (using the same percentage payout) as of the first day of the taxable year immediately following the taxable year in which a "triggering event" occurs (e.g., specific date or non-discretionary event like birth, marriage, divorce, death, etc., or upon the sale of "unmarketable assets" [not marketable securities] such as real property, closely-held stock or restricted stock). |
| FLP | Family Limited Partnerships | Typically, donor transfers business or investment assets to a newly formed partnership in exchange for both limited and general partnership interests. Later the donor/general partner makes gifts of the limited partnership interests to younger family members. |
| GRAT | Grantor Retained Unitrust | A trust of a specified term of years which provides the grantor with a qualified unitrust interest of an irrevocable right to receive payment at least annually of the net FMV of the trust assets, determined annually, with remainder transferring to grantor's children or other beneficiaries. Trust assets are includible in grantor's estate if grantor does not survive the trust term. |
| IDGT | Intentionally Defective Grantor Trust | An irrevocable trust in which the grantor retains powers sufficient to cause the trust to be considered a grantor trust for income tax purposes but insufficient to cause estate tax inclusion. The most common way to accomplish this is to give powers listed in IRC 671-679 to the grantor or a non-adverse party. |
| ILIT | Irrevocable Life Insurance Trust | Properly drafted, removes policy from grantor's estate by placing ownership and control of policy in hands of the trustee. |
| IRD | Income Respect of a Decedent | Principal (other than appreciation) or income which has never been taxed prior to death. Unlike assets that receive a stepped-up cost basis at a person's death, these assets remain fully taxable as ordinary income after they are inherited by the beneficiary. |
| NICRUT | Net Income Charitable Remainder Unitrust | A type of charitable remainder trust that pays the lesser of the trust's actual income or a stated percentage. Avoids having to make a distribution that exceeds the actual trust income, but any shortfall between the fixed percentage payout and the net income is lost forever. |
| NIMCRUT | Net Income with Make Up Charitable Remainder Unitrust | A type of charitable remainder trust that pays the lesser of the trust's actual income or a stated percentage, but can make up the shortfalls from prior years if and when the trust has excess income. Good vehicle for retirement planning (doesn't have contribution limitations and age restrictions like IRAs and qualified retirement plans). |
| QDOT | Qualified Domestic Trust | Allows qualification for the marital deduction even if the surviving spouse is not a U.S. citizen. Has special trustee provisions. May be created post-mortem by the surviving spouse. |
| QPRT | Qualified Personal Residence Trust | Enables grantor to transfer the full value of the personal residence for the transfer tax cost of only the remainder interest (R = full value less retained term value). Relatively higher Code Section 7520 rates are preferred. |
| QTIP | Qualified Terminable Interest Property | Provides income for the surviving spouse's life payable at least annually (mandatory). Principal can be discretionary, but only to surviving spouse, and spouse must have the right to convert non-income-producing property. An irrevocable election must be made post mortem. "Reverse QTIP" is a term used when, in addition to using a formula to maximize the use of the federal estate tax exemption and fund the marital deduction trust, you also use a formula to maximize the use of the GSTT exemption by creating exempt and non-exempt shares. This allows you to push property over into the surviving spouse's estate while using your own GSTT exemption without cutting into the surviving spouse's own GSTT exemption |
| SCIN | Self Canceling Installment Note | An installment note in which the obligor, in exchange for appreciated property, agrees to pay a certain sum over a stated period with the stated condition that the obligation to make payments ends automatically when the note holder dies before the term of payment expires. As a result, the note interest rate is higher (typically 1% higher) than the applicable federal rate. |
| SLAT | Spousal Limited Access Trust | An irrevocable trust into which a donor spouse makes a gift of cash or assets for the benefit of the donee spouse. The trustee distributes income and principal to the donee spouse for his/her life, removing the assets from both spouses' taxable estate. |
If You Need Estate Planning Help, Send Us a Message!
1901 Camino Vida Roble, Ste 121 Carlsbad, CA 92008