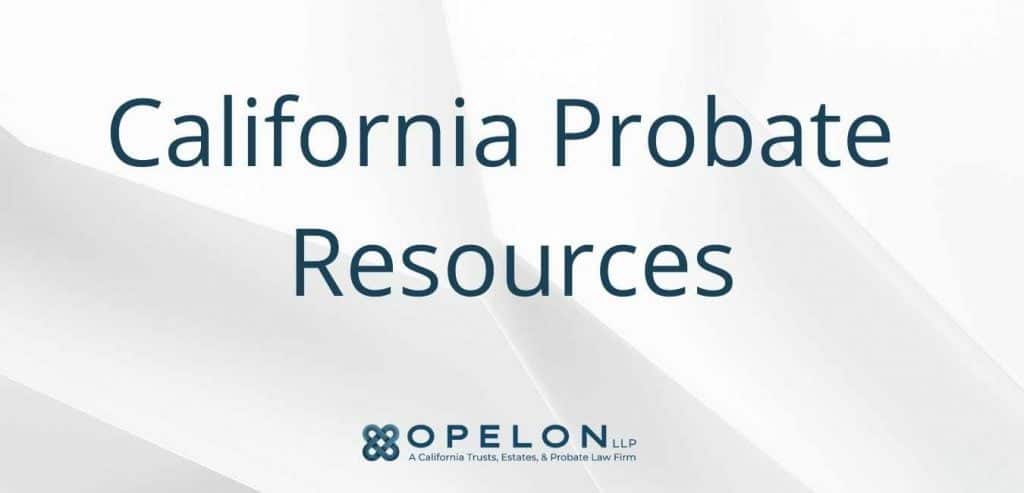 Find all of Opelon LLP's California Probate Resources below. This list was updated in May of 2021 and we do our best to keep our California probate resources list up-to date. Please let us know if any of the links below are outdated or if you have a link to contribute to our list at info@opelon.com
50 Helpful Links to California Probate Resources
General California Probate Resources
A probate referee is used to determine the value of the estate property. 
Take one of the quizzes's below to get an idea as to whether your assets will be subject to probate or what type of estate planning may be best for you.
Southern California Probate Courts
Below is a list of southern California Courts and other helpful California probate resources. 
San Diego Probate Resources
Los Angeles Probate Resources
Riverside Probate Resources
Orange County Probate Resources
Imperial County Probate Resources
San Bernardino County Probate Resources
Kern County Probate Resources
California Probate Resources
Santa Barbara Probate Resources
Ventura Probate Resources